Tough Nissi – A Documentary Short Film
Watch "Tough Nissi" on the Big Screen
When:
December 12, 2017
Time:
6:30pm
Where:
Alamo Drafthouse (Stone Oak) San Antonio, TX
22806 US-281, San Antonio, TX 78258
What:
We will share the film, a short behind the scenes featurette, and hold a Q&A with director, Ben Toalson and star, Nissi Salazar.
Tickets are $12 and we have a limited supply. Get yours today:
Not too long ago I walked into my favorite coffee shop where I happened to run into my friend, Nissi. She greeted me with her usual ear-to-ear smile. We hadn't seen each other in a while so we spent a few minutes catching up. I told her a little about my video work and how crazy things were with the boys, and she told me about how she was planning to participate in the Tough Mudder competition.
When Nissi shares this with folks, reactions are mixed. This is because Nissi has Cerebral Palsy and uses a motorized wheel chair to get around. I was only halfway surprised because I knew Nissi and that if she decided she was going to do a Tough Mudder race, she was going to do it. She went on to tell me that she had been preparing for almost a year and about all the support she's received and the help she will be getting from friends and family who are competing on her team.
Nissi asked me if I would be willing to help tell her story and I said "yes." She wants to inspire people with her story and share this message:
You can do things that seem impossible when you surround yourself with people who support and believe in you.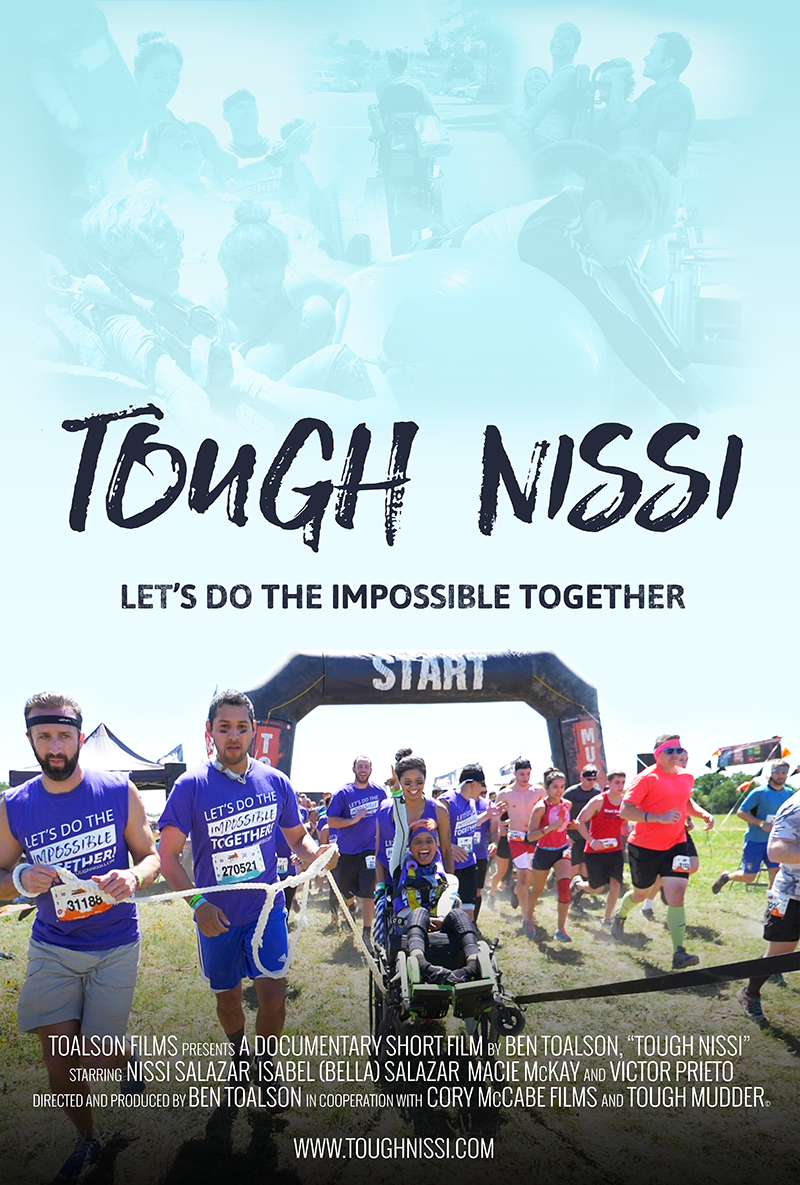 We would love for you to be a partner with us in telling this story.
Donate today to help us share this story with the world: